98 San Jacinto Boulevard #2302| Listed at $2,595,000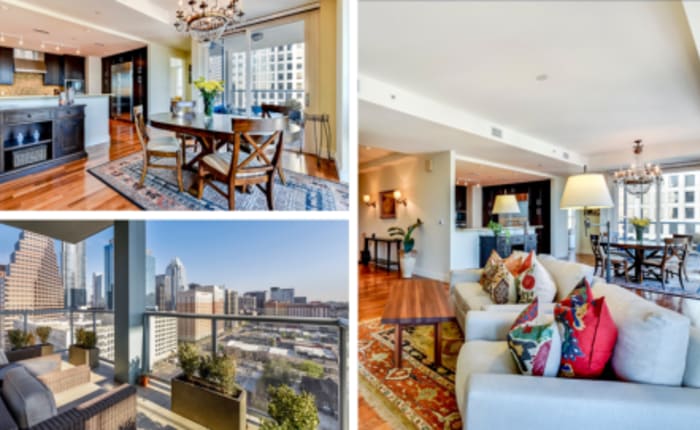 This two bedroom home offers a large and flexible floor plan with a dramatic corner living area that boasts views of downtown and the Lady Bird Lake. Its large, recessed balcony with Northwest corner views acts as an additional living space. A huge kitchen, oversized master bedroom, study and media room complete this beautiful corner unit.
98 San Jacinto Boulevard #1209| Listed at $1,799,000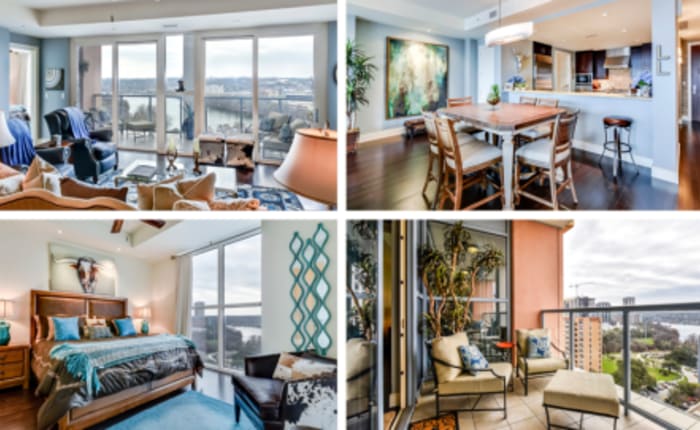 Panoramic lake views are visible from every room in this 1,800 square foot condo with wood flooring throughout. The open floor plan allows for great separation of the two bedrooms. Homeowners will enjoy the large living room, exceptional kitchen, tremendous closet and storage space, spacious recessed balcony and Lady Bird Lake being at their doorstep.
98 San Jacinto Boulevard #1308| Listed at $2,000,000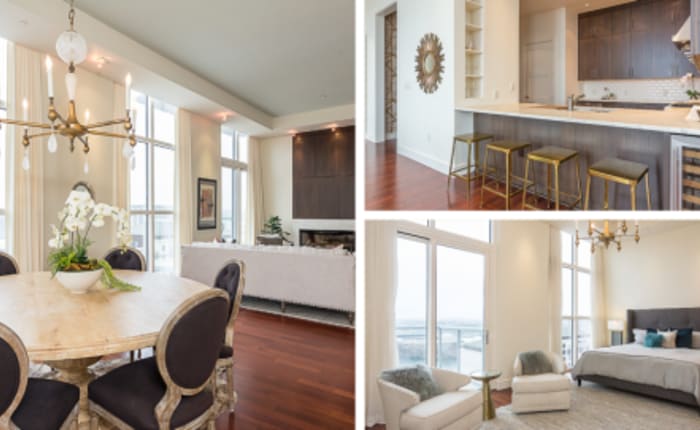 Exquisitely remodeled, this stunning residence is unlike any other. The two bedroom unit showcases walnut cabinets, honed Taj Mahal Quartzite, Thermador oven and wine refrigerator, custom-made Murano glass chandeliers in the dining and master bedroom, designer wallpapers and custom built-in bookcases. It is easy to enjoy the stunning lake views from the floor-to-ceiling windows and two separate terraces.
98 San Jacinto Boulevard #1308| Listed at $2,000,000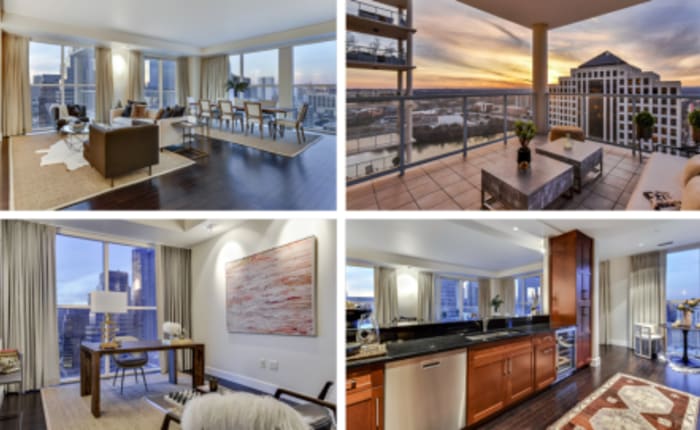 This two bedroom Northwest corner unit utilizes floor-to-ceiling windows throughout to fully appreciate the gorgeous panoramic views of the skyline, hills, Lady Bird Lake and the Congress Avenue bridge. The open and versatile floor plan encompasses an expansive living area, kitchen with wine fridge, private owner's suite, study and den.
98 San Jacinto Boulevard #2902| Listed at $5,300,000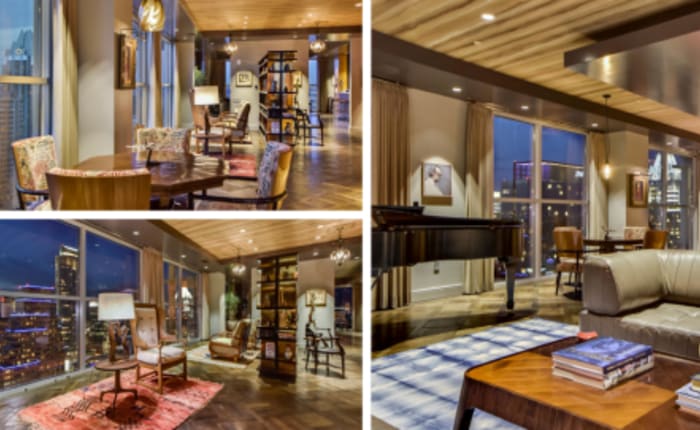 From the wall and ceiling treatments, flooring and fixtures, this 2 bedroom home is exquisite in every detail. Just under 5,300 square feet, the unit includes a wine room, catering kitchen, vast corner living space ideal for entertaining large groups, and a private master retreat. Enjoy panoramic corner-to-corner views of the city, lake, hill country and bridges from the four balconies located northwest to southwest.